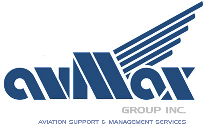 Avmax Montana, Inc.
1930 Airport Court
Great Falls, Montana 59404
USA
http://avmax.applicantpro.com/
Avmax Montana, Inc is an FAA certificated repair station, dedicated to serve the Regional Airline Community.
Avmax Group Inc. is a Canadian owned company and a world leader in aviation support, training and management services. As a professional heavy maintenance center, we provide our customers with dynamic solutions and superior quality to increase their revenue generating opportunities. Avmax is an EEO/AA (equal opportunity/affirmative action) employer and does not discriminate on the basis of sex, age, race, color, religion, disability, national origin or sexual orientation.
We specialize on the following Airframes: Bombardier, Dash 8-100, 200, 300 and Q400, CRJ 200, 700, 900, ERJ 145
Current Job Openings at Avmax Montana, Inc.:
Types of Aviation and Aerospace jobs at Avmax Montana, Inc.:

Job - Maintenance - Dash 8 Aircraft Maintenance Technicians - FL
Jacksonville, Florida, USA
Job - Maintenance - Quality Control Inspector
Great Falls, Montana, USA
Job - Avionics - Avionics Technicians - FL
Jacksonville, Florida, USA
Job - Maintenance - Lead Maintenance Technician - FL
Jacksonville, Florida, USA
Job - Line Services - Quality Control Inspectors
Jacksonville, Florida, USA
Job - Inventory/Parts - Stores Clerks
Jacksonville, Florida, USA
Job - Management - Assistant Maintenance Manager - MT
Great Falls, Montana, USA
Job - Avionics - Avionics Supervisor - MT
Great Falls, Montana, USA
Job - Maintenance - Quality Control Inspectors - MT
Great Falls, Montana, USA
Job - Administration - Safety Management System Coordinator/ Internal Auditor
Great Falls, Montana, USA
Job - Administration - Internal Auditor/Safety Coordinator - MT
Great Falls, Montana, USA
Job - Management - Director of Quality Control - MT
Great Falls, Montana, USA
Job - Management - Quality Control Supervisor - FL
Jacksonville, Florida, USA
Job - Other - Contract Manager
Jacksonville, Florida, USA
Job - Administration - Quality Assurance Auditor - FL
Jacksonville, Florida, USA
Job - Other - Training Coordinator
Great Falls, MT, Montana, USA
Job - Maintenance - Quality Assurance Assistant
Jacksonville, Florida, USA
Job - Maintenance - Project Coordinator - MT
Great Falls, MT, Montana, USA
Job - Interior Specialist - Interior Maintenance Technician - MT
Great Falls, Montana, USA
Job - Interior Specialist - Interior Maintenance Technician - FL
Jacksonville, Florida, USA
Job - Management - Director of Maintenance - FL
Jacksonville, Florida, USA
Job - Maintenance - Structures/Sheet Metal Crew Chief - FL
Jacksonville, Florida, USA
Job - Management - Manager of Quality - FL
Jacksonville, Florida, USA
Job - Paint - Aircraft Painter
Jacksonville, Florida, USA
Job - Maintenance - Structures Technicians
Jacksonville, Florida, USA
Job - Sales - Director Commercial MRO Sales - US
Great Falls, Montana, USA
Job - Management - Human Resources Manager
Great Falls, Montana, USA
Job - Administration - Project Controller Assistant
Great Falls, Montana, USA
Job - Administration - Technical Records Auditor
Great Falls, Montana, USA
Job - Maintenance - A&P Mechanic
Jacksonville, Florida, USA
Job - Management - Director of Quality
Great Falls, Montana, USA
Job - Management - Manager of Quality Control - GTF
Great Falls, Montana, USA
Job - Management - Manager of Quality Assurance and Training
Jacksonville, Florida, USA
Job - Management - Embraer 170/175 Heavy Maintenance Project Manager
Jacksonville, Florida, USA
Job - Maintenance - Interiors Lead
Jacksonville, Florida, USA