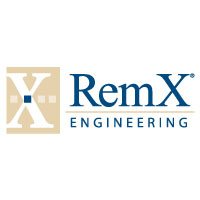 RemX Engineering
42231 6th Street West, Suite 205
Lancaster, California 93534
USA
www.remxengineering.com
At RemX Engineering, we have the right strategic plan for managing engineering and technical talent to meet the needs of growing organizations.
Strengthening the greater Engineering community is at the heart of our business. RemX Engineering offers proactive planning expertise and a menu of flexible services to help our clients staff smarter and stay out of chaos.
RemX Engineering specializes in the placement of Engineering and Technical professionals to a wide range of Industries, including Manufacturing, Semiconductor, Power, Architectural / Construction, Aerospace / Aviation, Federal Government, and Pharmaceutical. RemX uses a consultative approach to provide customized solutions, which include contract and project staffing, direct-hire placements, strategic partnerships, and outsourcing services.
Current Job Openings at RemX Engineering:
Current Contractor Jobs at RemX Engineering:

Types of Aviation and Aerospace jobs at RemX Engineering: